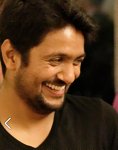 Akash Srivastava
I'm a PhD student in the Informatics Forum, University of Edinburgh. I work with Dr Charles Sutton and Dr Michael U. Gutmann on variational inference deep generative models.
---
New NIPS 2017 Paper:
---
Authors Akash Srivastava, Lazar Valkov, Chris Russell, Michael U. Gutmann and Charles Sutton
Abstract
Deep generative models provide powerful tools for distributions over complicated manifolds, such as those of natural images. But many of these methods, including generative adversarial networks (GANs), can be difficult to train, in part because they are prone to mode collapse, which means that they characterize only a few modes of the true distribution. To address this, we introduce VEEGAN, which features a reconstructor network, reversing the action of the generator by mapping from data to noise. Our training objective retains the original asymptotic consistency guarantee of GANs, and can be interpreted as a novel autoencoder loss over the noise. In sharp contrast to a traditional autoencoder over data points, VEEGAN does not require specifying a loss function over the data, but rather only over the representations, which are standard normal by assumption. On an extensive set of synthetic and real world image datasets, VEEGAN indeed resists mode collapsing to a far greater extent than other recent GAN variants, and produces more realistic samples.
---
ICLR 2017 Paper
---
Authors Akash Srivastava and Charles Sutton
Abstract
Topic models are one of the most popular methods for learning representations of text, but a major challenge is that any change to the topic model requires mathematically deriving a new inference algorithm. A promising approach to address this problem is autoencoding variational Bayes (AEVB), but it has proven diffi- cult to apply to topic models in practice. We present what is to our knowledge the first effective AEVB based inference method for latent Dirichlet allocation (LDA), which we call Autoencoded Variational Inference For Topic Model (AVITM). This model tackles the problems caused for AEVB by the Dirichlet prior and by component collapsing. We find that AVITM matches traditional methods in accuracy with much better inference time. Indeed, because of the inference network, we find that it is unnecessary to pay the computational cost of running variational optimization on test data. Because AVITM is black box, it is readily applied to new topic models. As a dramatic illustration of this, we present a new topic model called ProdLDA, that replaces the mixture model in LDA with a product of experts. By changing only one line of code from LDA, we find that ProdLDA yields much more interpretable topics, even if LDA is trained via collapsed Gibbs sampling.
---